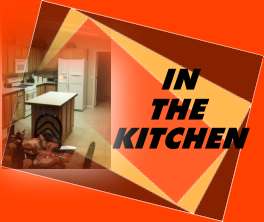 Angel Dip (for the Devil in You)
Ingredients
1 pkg. (8 oz.) PHILADELPHIA Cream Cheese, softened
1 jar (7 oz.) JET-PUFFED Marshmallow Creme
Directions
Mix cream cheese and marshmallow crème until well blended. Refrigerate.
Serve with fruit or pirouette cookies.
Tangy Brocolli Salad
Ingredients
1 cup MIRACLE WHIP or MIRACLE WHIP LIGHT Dressing
2 Tbsp. sugar
2 Tbsp. vinegar
1 medium bunch broccoli, cut into flowerets (about 6 cups)
12 slices OSCAR MAYER Bacon, crisply cooked, crumbled
1/2 cup chopped red onion
Directions
Mix dressing, sugar and vinegar in large bowl. Add remaining ingredients; mix lightly.
Refrigerate 1 hour or until ready to serve.
back to newsletter