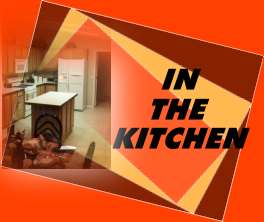 Cherry Pecan Stuffed Turkey
Ingredients:
3/4 cup onion chopped
3/4 cup butter
3 tablespoons Marsala, sweet dry sherry, or chicken broth
3/4 teaspoon salt
3/4 teaspoon paprika
3/4 teaspoon thyme, dried crushed
1/4 teaspoon pepper white
6 cups bread soft crumbs
1-1/2 cups celery sliced
1 cup cherries dried tart
3/4 cup pecans coarsely chopped
1/4 cup broth chicken
1 10- to 12-pound turkey*

Serves: 10 to 12
Preparation Instructions:
Prep Time: 30 minutes
Cooking Time: 180 minutes
For stuffing, in a medium skillet, cook onion in butter till tender but not brown. Stir in the Marsala, sherry, or broth; salt; paprika; thyme; and white pepper. Transfer the ingredients to a large bowl. Add bread crumbs, celery, cherries, and pecans; toss to mix well. Drizzle with the chicken broth; toss.
Rinse the turkey and pat dry. Spoon some of the stuffing into the neck cavity; fasten the neck skin with a skewer. Lightly spoon the prepared stuffing into the body cavity. Tie the drumsticks to the tail. Place the turkey, breast side up, on a rack in a shallow roasting pan. Insert a meat thermometer into the thigh muscle.
Roast the turkey, uncovered, in a 325-degree F. oven for 3 to 3-3/4 hours or till the meat thermometer registers 180° F to 185° F (cut string between drumsticks when the bird is two-thirds done). Let roasted turkey stand, covered, 15 to 20 minutes before carving.
Whole Grain Honey Muffins
1 1/3 cups skim milk
1 egg
1/3 cup honey
3 tbsp. canola oil
3/4 cup cornmeal
3/4 cup whole-wheat flour
1/2 cup all-purpose flour
2 tbsp. wheat germ
2 1/2 tsp. baking powder
1/2 tsp. salt
Serves: 12
Preparation Instructions:
Coat 12 (2 1/2") muffin cups with no-stick spray and set aside.
In a small bowl, whisk together the milk, egg, honey and oil.
In a large bowl, stir together the cornmeal, whole-wheat flour, all-purpose flour, wheat germ, baking powder and salt. Add the milk mixture. Stir just until moistened; do not overmix (the batter will be lumpy).
Spoon the batter evenly into the prepared muffin cups. Bake at 400° F for 18 minutes, or until the muffins turn golden brown
Lowest Fat Lasagna
By K Owens
One lb. ground beef, 10 per cent fat or less
One 26-oz jar pasta sauce
3 C lowest-fat part-skim mozarella cheese -- reserve 1/3 C cheese
3 C combined fresh onions, tomatoes, green peppers chopped finely
1 15-oz carton fat-free Ricotta cheese
1 box no-boil lasagna noodles
bread crumbs
garlic powder to sprinkle throughout cooking and layering of meat/vegetable sauce
DIRECTIONS
1.Brown ground beef to well-done state. Mix in skillet with vegetables and sauce. Sprinkle garlic!
2.Spray a microwaveable rectangular pan with non-stick spray. Spray evenly. Spread meat/vegetable sauce evenly over
bottom of pan and cover with lasagna noodles. Try not to overlap noodles.
3.Layer repeatedly in the following order: cheeses, meat/vegetable sauce, pasta. Remember to sprinkle garlic!
4.Last layer should be remaining meat/vegetable sauce.
5.Cover and seal pan with microwaveable plastic wrap. Microwave on high for 15 minutes. Carefully peel plastic wrap --
avoid steam burns! Sprinkle remaining cheese; top with bread crumbs; microwave on high for 3 more minutes.
6.Eat!

back to newsletter